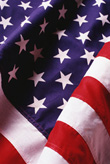 Scams and Fraud
Unfortunately in today's world, it is more than likely that you or someone you know will be targeted in a scam. Being aware of the various scams out there is the best way to avoid them! We have created a short list of "Red flags" to help you avoid becoming a victim of fraud. You may also want to read the FDIC's article, "10 Scams Targeting Bank Customers" for more information. Remember, these are just a sample of scams, there are many variations out there. Please feel free to call your bank or local law enforcement if you feel you are being targeted in a scam or if you have any further questions.
---
Download your HSA Contribution form here!
---
Fraud Protection
In order to contact our customers in a more timely fashion when we have concerns about your account safety, it would be very beneficial for us to have your cell number on file. Give us a call if you don't think we have yours on file!

---
MOBILE BANKING with MOBILE CAPTURE
We are very excited to offer this new product and would like to take a little time to educate our customers on how to use this new service. Simply search for "The Wanda State Bank" in your store and download it. If you have already enrolled in online banking all you have to do after downloading it is simply complete the log in process using the app! It will then store your phone or tablet as an authorized device for your account. (If you have not opened an online account, you will have to call us to activate it.) There is one additional feature that is new with this App called Mobile Capture.
MOBILE CAPTURE
This is a great way to deposit your checks to your account without having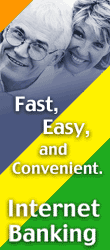 to mail them, or deliver them yourself. We have listed the steps you will have to follow below:
1. Click on the "camera" icon along the top of the app.
2. Select which account you want your check deposited to. Please note, you will only be able to deposit directly to a checking account.
3. Properly endorse the check. We REQUIRE these checks to be endorsed as follows: Mobile Deposit Only-followed by your signature.
4. Take a clear picture of the check as prompted, making sure all edges of the check are showing. You will get a message stating whether it has been accepted or not.
5. Hold on to all checks deposited this way for 60 days.
As you can see the process is quite easy. Please make sure your screen prompts you that your deposit has been accepted for review. If there is a problem during this process the deposit will be immediately denied. A few reasons why it may be denied immediately would be if it was a duplicate deposit, your picture was unclear, or it was missing the proper endorsement. Please note we will NOT accept these deposits unless they are marked FOR MOBILE DEPOSIT ONLY. This is the best way for us to ensure there are no duplicate deposits. It is also an easy way for you to know you have already deposited the check so you don't mail it to us in error after already sending it via mobile capture. If we have a problem processing your mobile deposit once we receive it, or it is endorsed improperly when we review it, we will call you to let you know it has been denied that same day. If you want to make sure we can reach you immediately, this may be a good time for you to let us know your cell number!! You should also note the cut off time for mobile deposit will be 2:00!!! This earlier cutoff for mobile capture is to allow us proper time to review each deposit manually before applying it to the current days business. These deposits will not post "real time" and will not be viewable online until we have finished our business for the day and posted them to your account. We look forward to starting this new service and we are here to answer any questions you may have so please feel free to call us.
The FDIC has a very informative article regarding mobile banking. Check it out by clicking here!
---
CHECK THIS OUT!
Are you unsure if you are FDIC insured? The FDIC has an online tool to help you determine if you are covered. Their site is https://www2.fdic.gov/EDIE/ . Simply click on the green box that says Electronic Deposit Insurance Estimator (EDIE Estimator Tab), enter your information carefully and print your own personalized report.
---
CHECK OUT ALLTHE FOLLOWING IMPORTANT SERVICES YOU MAY NOT EVEN BE USING!
Are you using all the benefits offered to you by The Wanda State Bank? Start using them by activating online banking. Just give us a call and we can activate your online access so you can monitor your accounts anytime, anywhere. Did you know people are much more likely to catch fraudulent activity when an account is monitored online instead of waiting for your monthly statement?
**Are you already an online user?**
Already signed up for online access? Have you signed up for our paperless estatements yet? Simply by filling out a short form and returning it to us, you will no longer have to wait by your mailbox wondering where your statement is. Online estatements replace paper statements and look EXACTLY like the ones we mail you. Simply go to our online services page and print, complete and return the forms needed from the eStatements section. It's so easy! Give it a try, if you don't like it we can always switch you back!
**Are you aware of some of the advanced options in online banking?**
Set up your own account alerts! There are many options available to you under the accounts tab. Simply go to account alerts and choose one or multiple different options including, Checking/savings balance alerts, check cleared alerts, and loan accounts just to name a few! These can be customized and alerts can be sent to your email address or your phone as a text message. This is an excellent way to manage your account! Just log on and see for yourself. If you have questions please give us a call and we can help you get started!
---
TIPS FOR ON-LINE SAFETY

The Wanda State Bank strives to keep your online experience safe and we take every measure possible to keep your information secure. We have firewalls that are strategically placed to control and filter information traffic with our service provider and we use the highest encryption possible when your information is transmitted to them. We also offer various levels of protection every time you log on! As you may know, you have to contact us to activate your account. After we have verified your identity, the first level of protection is that we assign you a unique user ID which connects you to your specific account information. The random code that you see and must enter is another safety feature, followed by answering a security question that you have created and personalized. The security key is a word that you choose when you initially enroll. This word or phrase is something that you see every time you log in. Seeing this ensures that you have not entered a site that is trying to look like ours. If you do not see your personalized security key, DO NOT proceed and notify us immediately. Finally you are able to enter the PIN that you assigned. If your account has more than 3 invalid attempts to log in, it automatically locks the account and we must remove that lock before you will be able to get back in. As you can see the more steps it takes to log in to your account, the more secure the site.

There are things you can do to help protect your information too. When creating your questions and answers, it is important to use those that would be easy for you to remember but very hard for somebody else to know. We do not recommend using birth dates, anniversaries, phone numbers, etc, as this is information that someone close to you would likely already know. Also make sure your PIN is unique. Using a combination of numbers, letters, and symbols makes it much harder for someone else to guess what you used. Never leave your computer unattended while you are logged on, and never share your User ID or Password with anyone. It is also a great idea to make sure your computer has good firewall protection that is up to date. All of these steps used in combination are a great way to help keep your information safe and secure. You may go to the FDIC website to read more information and tips on how to keep your on-line experience safe.

BENEFITS OF ON-LINE BANKING

Established customers can sign up for on-line banking and receive the following benefits:

If you are not already a valued customer stop in to open an account today and start receiving the service you deserve!



---
SAFETY COMES FIRST!

It has been shown that regular viewing of account activity helps deter fraudulent activity by allowing you to identify suspicious transactions much faster than waiting for a monthly statement. Although this is true, it is still VERY important for YOU to make safe decisions and use good judgment at all times with your account.

To be directed to our Privacy Notice page, please click here.
---